Hi,
My names Matt, from Terrace BC. Started building a bike cause I wanted it done the way I wanted. That was 8 years and three kids ago, now I just want it on the road.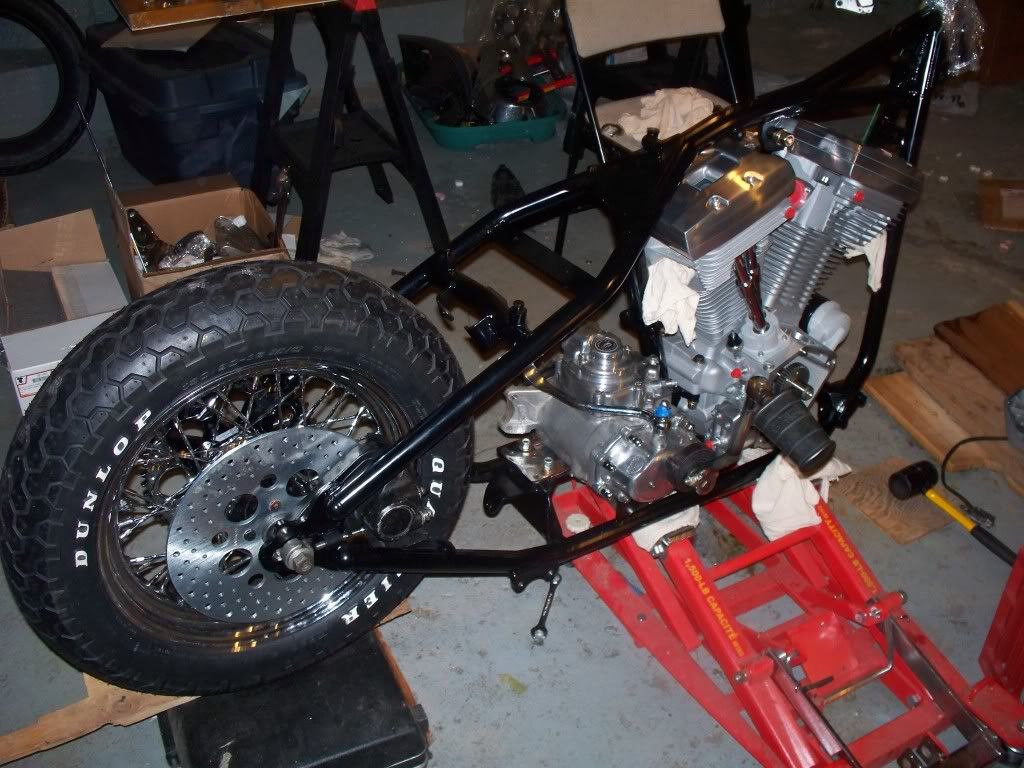 Simple & reliable are what I'm going for. She's all stripped down right now, but in the corner is a 75 FLH front end, sporty tank, 21" front wheel, magneto is going on tonight. I'll take more pics when its better dressed.
This board is a life saver. So many on here have helped so much without even knowing it. Thanks.