When you install the armature into the magneto case, and bolt down the points housing, you should have about only a couple thousandths of end play. When you turn the armature by hand, if it feels like it is binding at all, STOP, determine why and sort it before proceeding. You may need more points housing shim, or the slip ring safety screws could be too long (wrong ones).
To install the pints plate, make sure the key is properly registered in the armature's slot. Install the ¼" bolt. Remember to re-torque this bolt after the first few miles to be sure it is fully seated. Gap the points at .012". The gap should be the same on both lobes of the cam ring.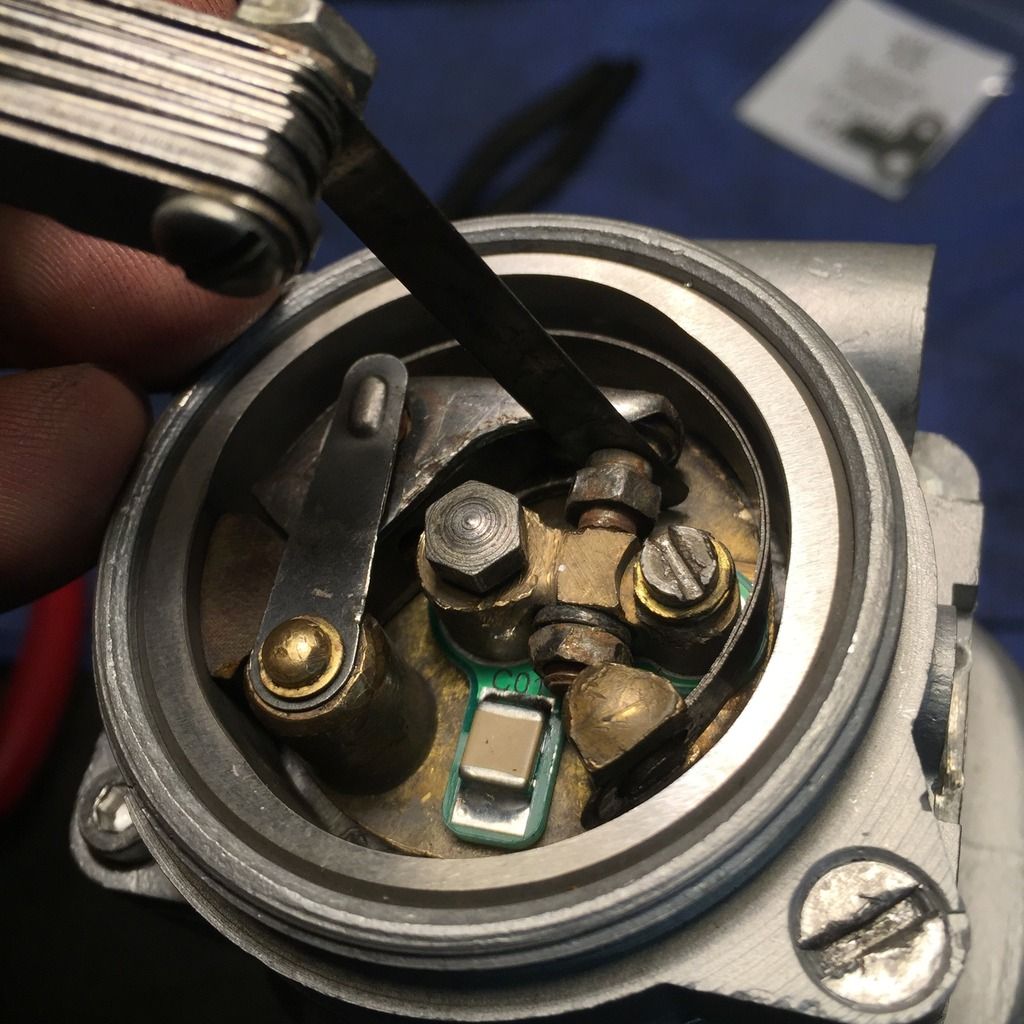 This magneto was formerly manual advance. We are going with auto advance to keep the handle bars free of clutter. But this leaves a hole where the manual advance used to live. This "rain collector" was likely the likely culprit for the very rusty cam ring.
To keep water out and have a nice finished look, I turned up an alloy bung that is threaded 26tpi for the housing and tapped ¼-20 for the stainless socket head bolt.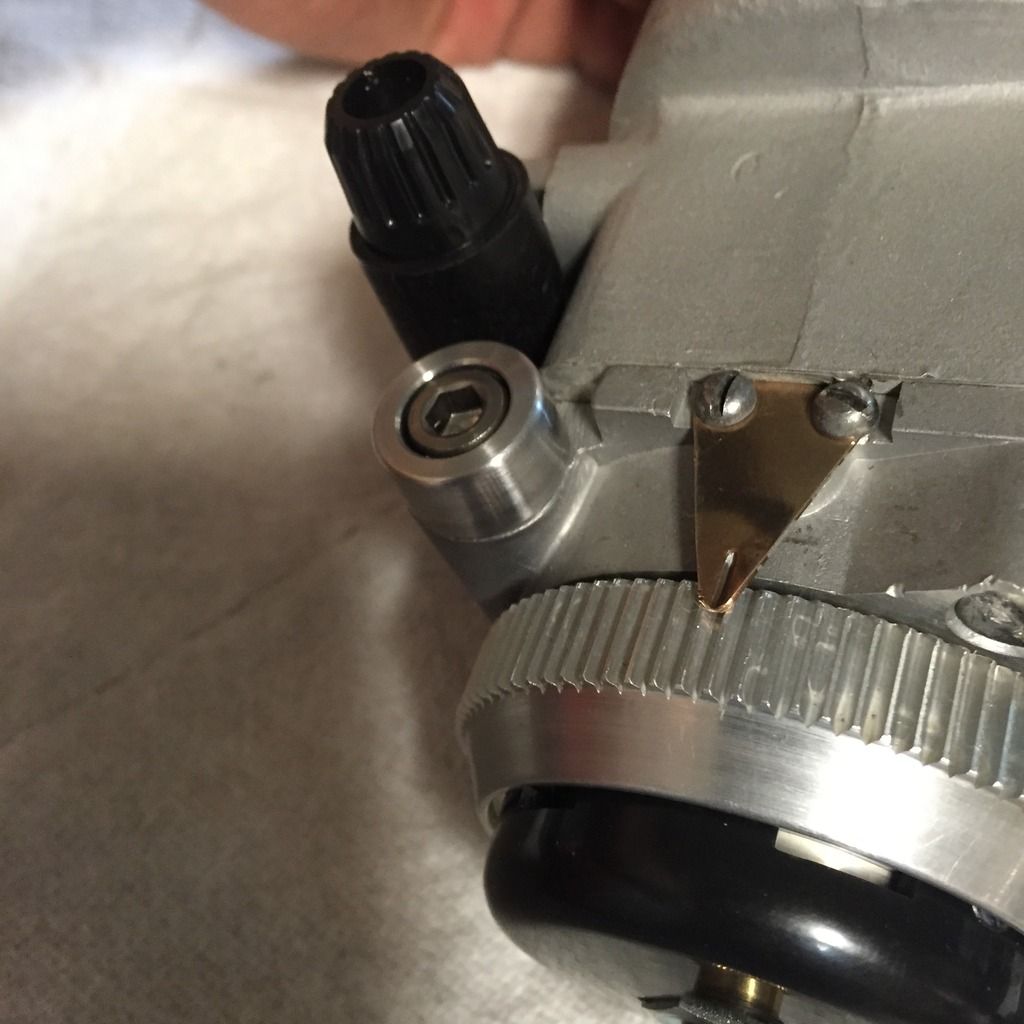 On your pick up and earthing brushes, clean them well with brake cleaner, and verify they are dry and move freely.
When you get the magneto put back together, clamp the bottom mounting tab in a vise to test it. Use spring clamps to hold the spark plugs on the upper mounting tabs. I use a short bit of fuel line and a drill to spin it counterclockwise. Your fresh mag should be able to consistently create a spark across a .200" gap at 200 RPM. The spark should be thick, bright, and dead consistent.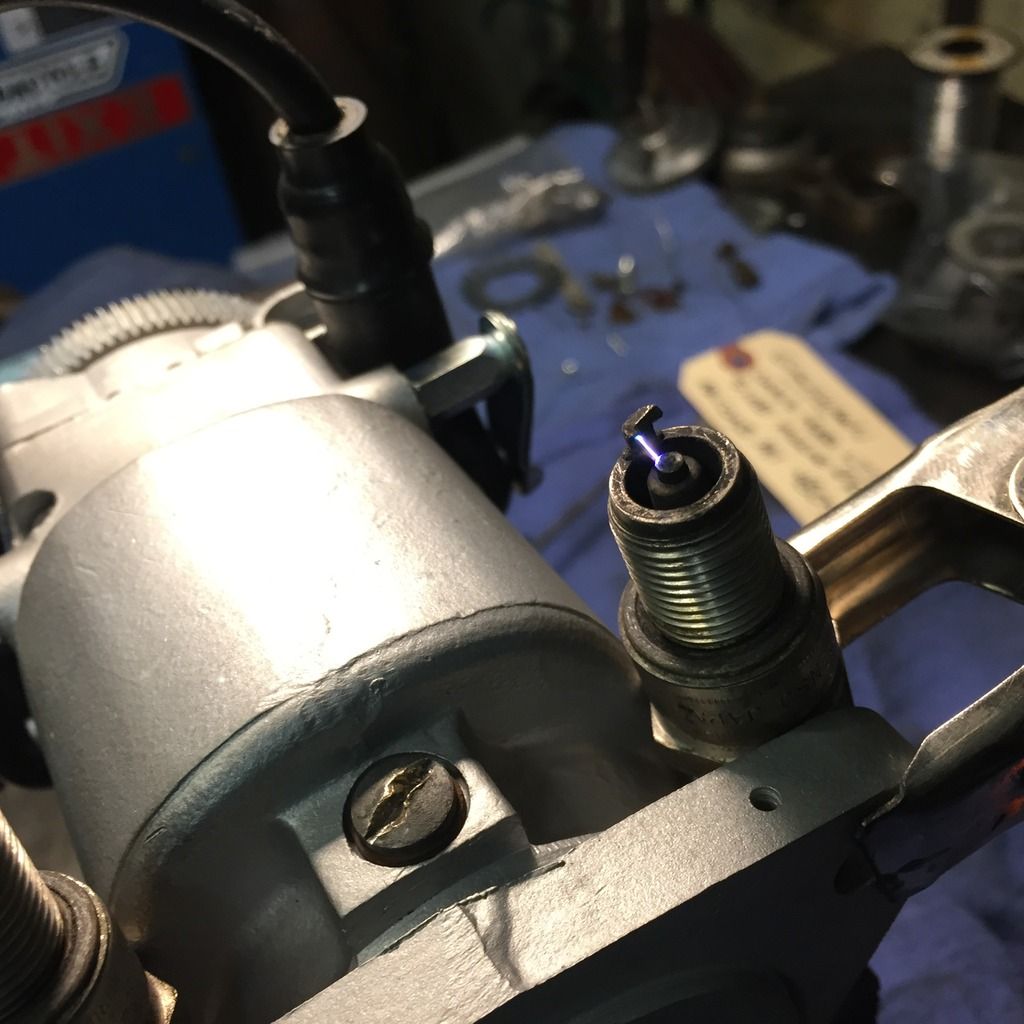 Looking good and working like a champ!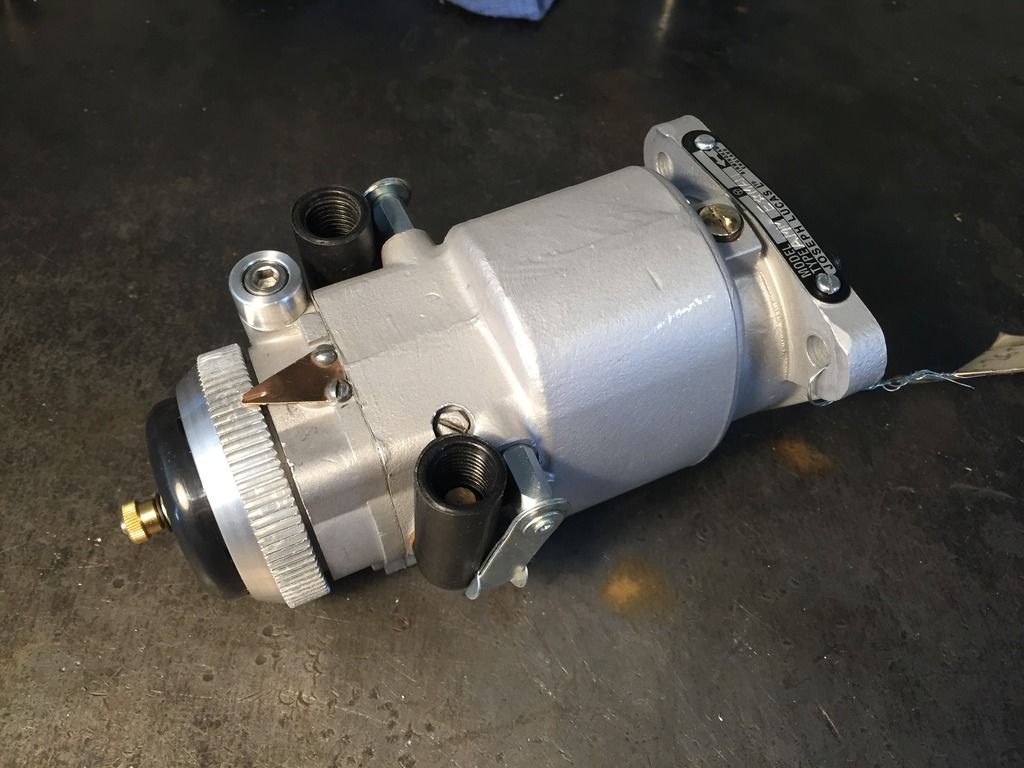 There are also a few tests you can conduct on the armature, while it is out, with a multi-meter to let you know the condition of the windings. These tests, a list of Bright-Spark vendors, and magneto service centers can be found at:
www.brightsparkmagnetos.com
However, you have nothing to lose besides some of your time and a few affordable parts to service the magneto as shown. If your armature and magnets are in good shape, which is not unheard of, you will have a reliable Lucas magneto again, and you will have the pride in knowing you did it yourself.