Quote:
Originally Posted by
Lester
Dan, could you give us a shot of the seat?
I'd like to see what you came up with for this one.

Lester
Lester, I usually hate leather work, but this one was kinda fun. It was just a ton of layers and masking.
First layer of masking after all tooling was complete.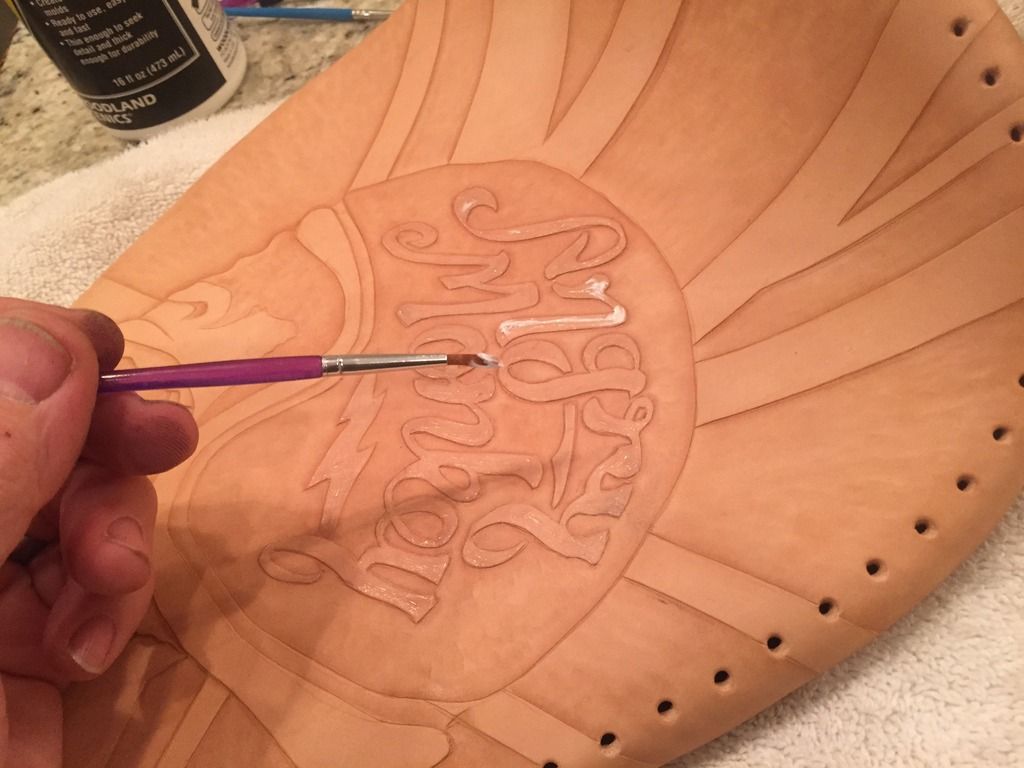 This is freshly finished, but before final touch-up. There will be better pics from the pro photo sessions to follow soon. Hopefully.