Quote:
Originally Posted by
MP4/8
Thanks for taking the time to do this. It will greatly help me. I have two questions, first, I have a lucas k2fc. Whats the difference between the k2f and k2fc ? You mentioned manual advance and converting to auto advance. Whats involved with that and advantages ? I am familiar with mags on cars, and the effects of no advance. Is it the same thing ?
Thanks for any help. I have just started on building my first preunit triumph.
Here is the difference between the K2F and the K2FC. Different pick ups. Competition on left, standard on right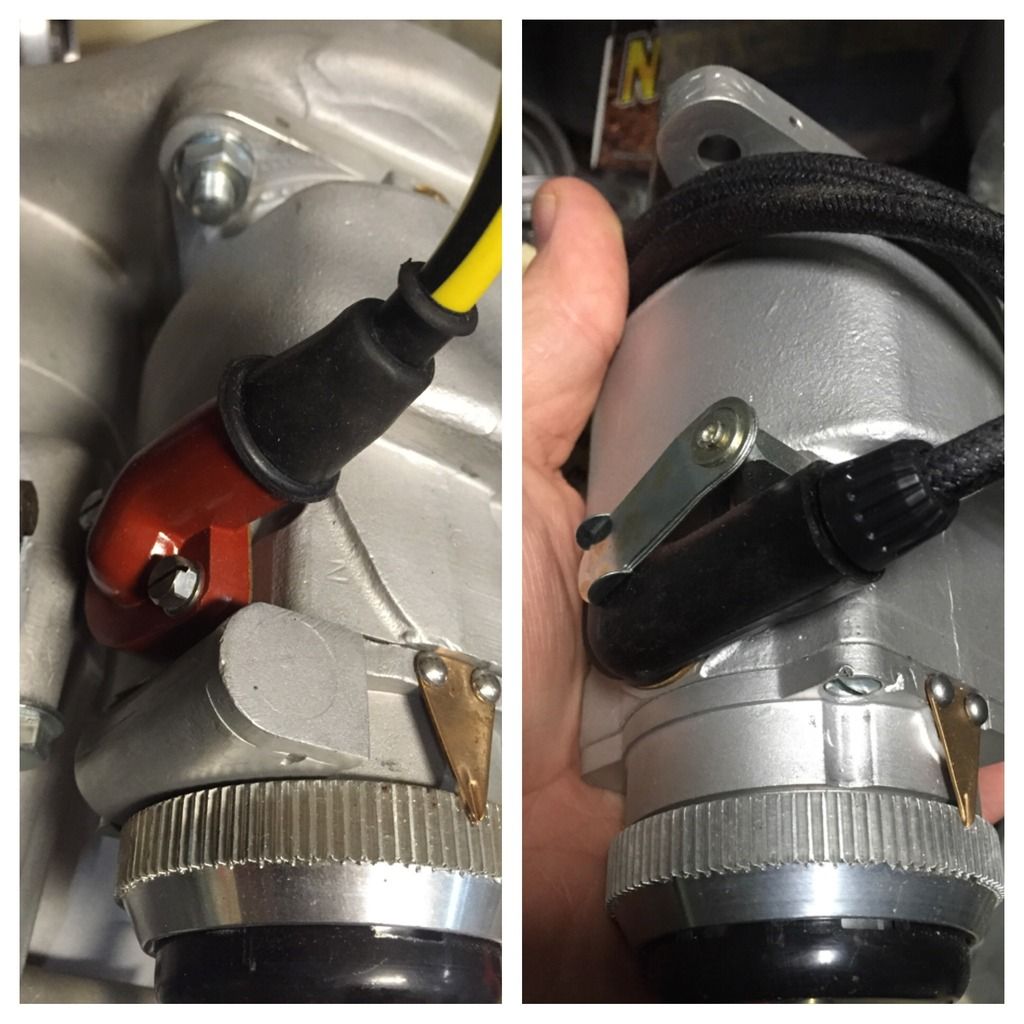 The auto advance timing gear is on the left. The alloy gear on the right is a reproduction of was used for fixed timing and manual advance. On solid gear setups, timing advance was done manually by a lever on the bars. While I have run fixed advance before, using an AA gear yields a nice low tick over, easy start, and good performance.