The snow has left Sweden and its long over due to start riding.
But my 76 Shovel have had problem idling and often backfired and shutdown.
So after a test drive last week I sprayed some starter fluid on the intake rubber. And id just died directly!.
So I ordered some new rubber bands thinking I had newer heads.
Today I took of the carb.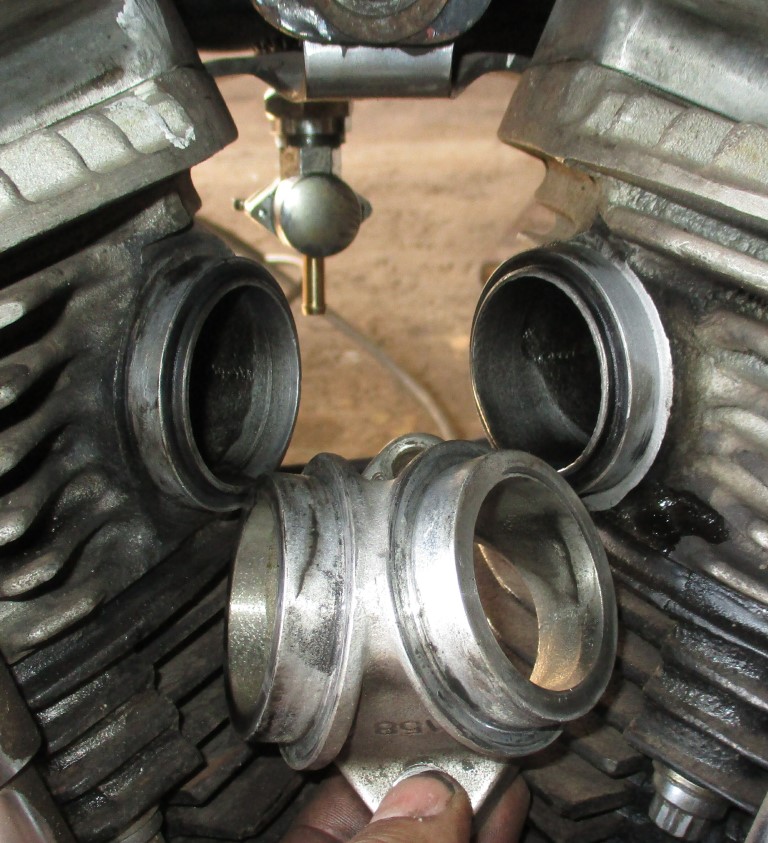 This is what I found!!
Some mechanic have mixed up parts.
Is there some shade tree way to solve this?
At least temporary so I can get it the yearly inspection
Or do I have to buy a new manifold?