a panhead engine never had a real sprocket shaft seal from the factory. they used a spiral groove cut in a steel bearing spacer or bearing retainer nut, depends on the year what type.
colony, the aftermarket parts maker sells two different types of seals that will work in the 48-54 and also the 55-65 panhead engines.
the 55-65 replacement simply replaces the screw in bearing retainer nut, just screw it in and be aware that it's a left hand thread.
the 48-54 is not so easy to install on a complete engine.
this one fits 55-68 engines...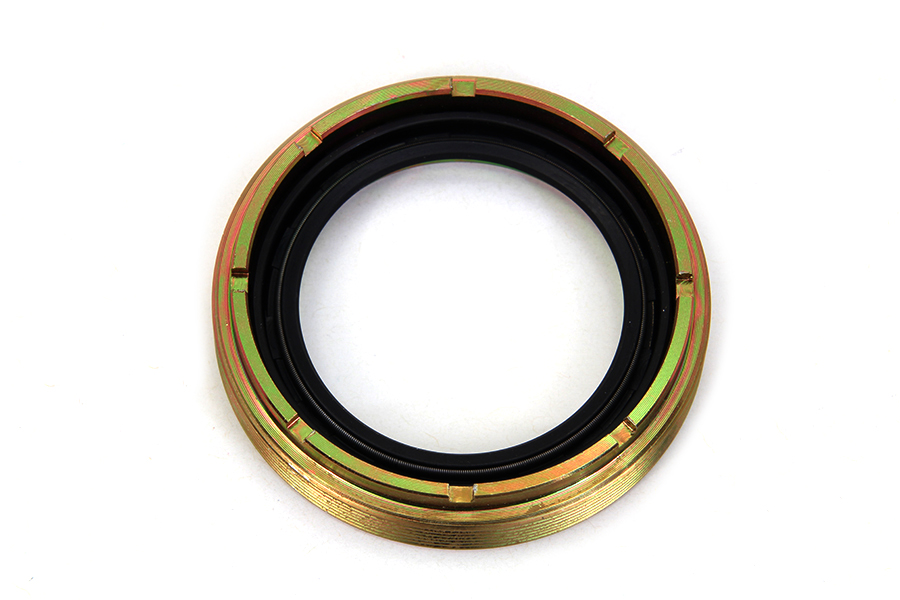 this one fits 36-54 engines...