Anybody using one of these frames? They are set up to use standard softail rear brake calipers but when I put one in with an old harley hub it doesn't centre. There isn't enough space on the left side of the frame to make it the same width as the caliper bracket on the right.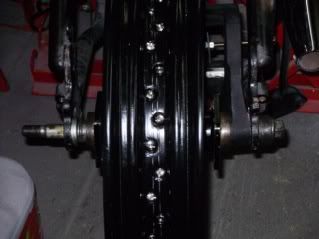 I am using the standard wheel spacer and the caliper bracket on this side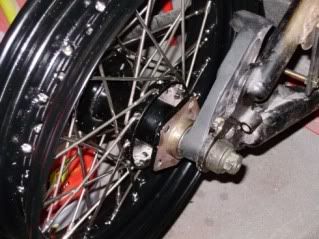 and I have just filled in the available space on this side.
Anyone else fixed this already?