Guess im not that new here, but I never posted an intro..
I'm a medic in the Army and stationed at FT. Bragg, NC. I'm Currently deployed overseas til fall at the latest(i hope!). I ride a 69 Shovel on a 52 wishbone frame and have a special construction shovelhead project that I may end up trying to trade on something..
I took apart the 69 and rebuilt the motor from the bottom up before I left. An old vet and a good motherfucker up in New York traded me my jacked up 49 wishbone frame for a much less jacked up 52 wishbone frame. When I get back I'm gonna rebuild the tranny, and start mocking her up.
The special construction shovel is an 80 inch with S&S cases, S&S split rocker boxes and the jims oiling system that goes through the pushrods. Got a lot of new shit in the motor including an M5 mag. Frame is a kraft tech 2 up, 34 degree rake if i remember correctly. Had a tank, fender, and struts along with some more shit at one point but after sending some shit out to get welded I never got em back. May get em back eventually. Wouldent say i got fucked - Dude got real sick, etc, cant get in touch with em, but it just sucks.
I'm including pics of my 69 before the tear down and the other shovel along with some other shit.
Also.. This place is fuggin great. I've bought parts here and picked up a ton of knowledge and ideas for my build when I get back.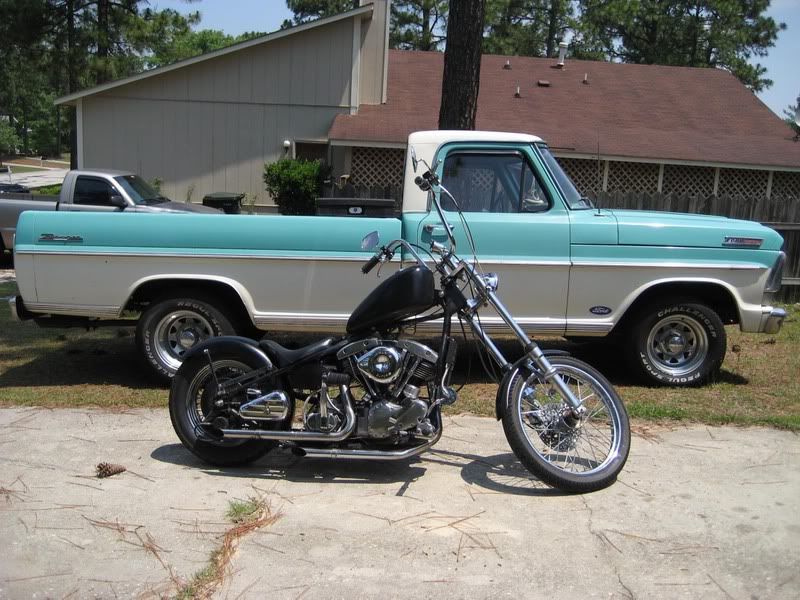 This is my 69 the way i bought her with my 67 ford in the background
Me and my bro at the smoke out(im on the left)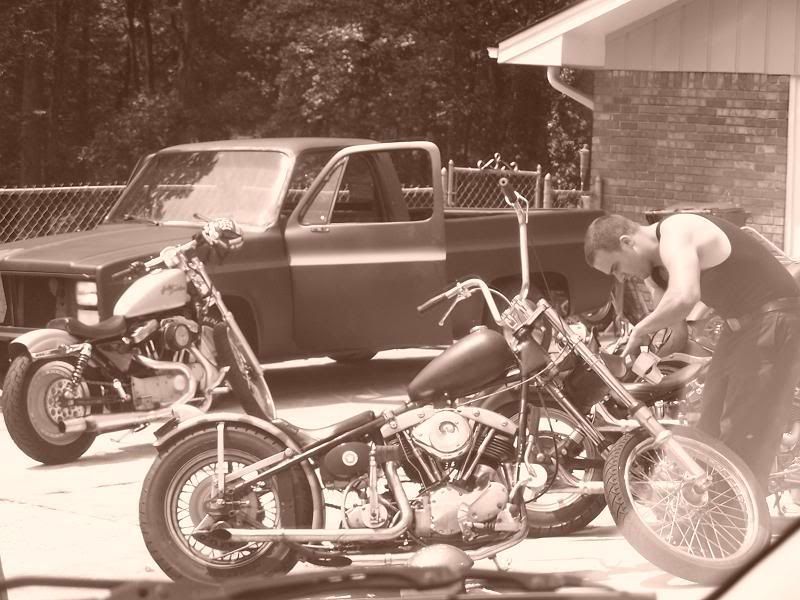 Me at a pals in GA fixing my shit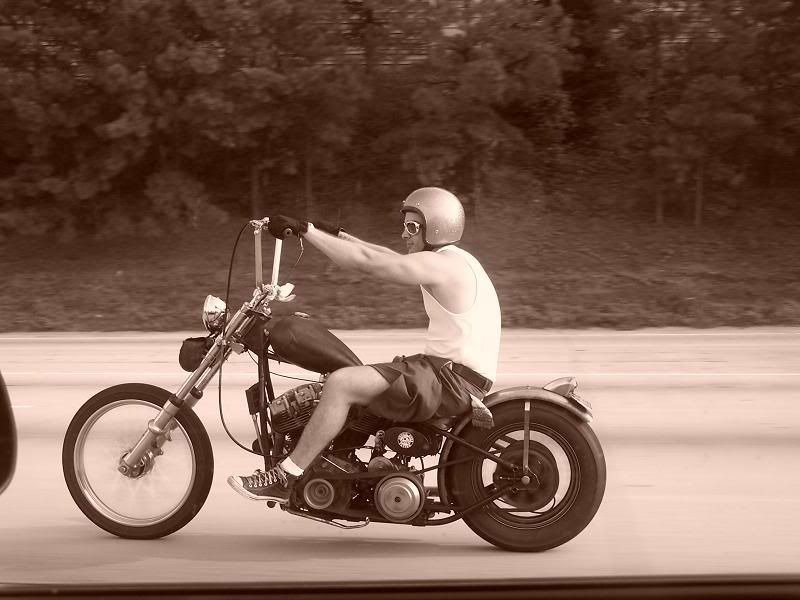 on the way to drive invasion in atlanta with a bent ass frame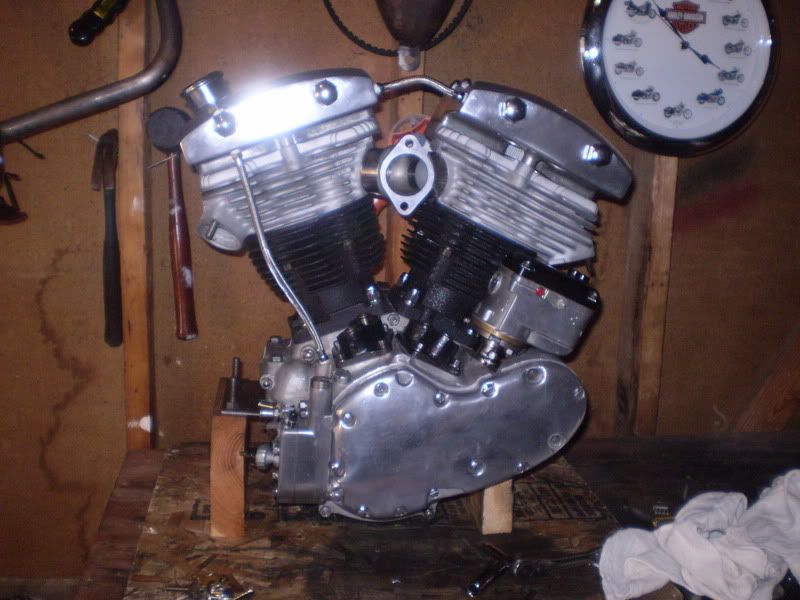 69 motor after the rebuild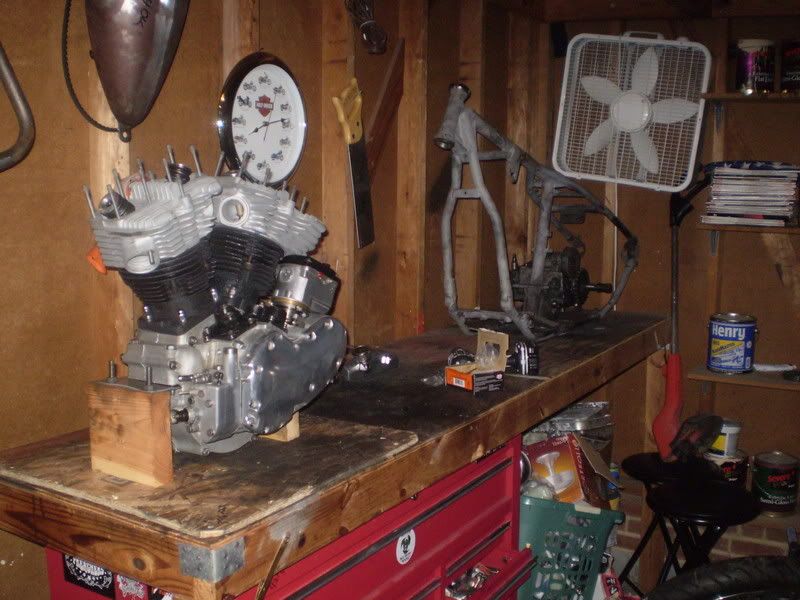 motor during assembly and the 52 frame the guy traded me.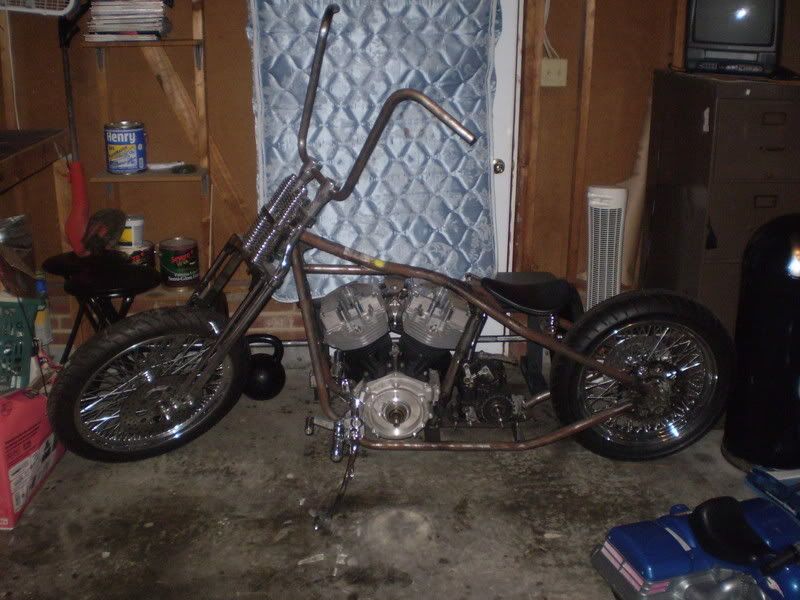 the special construction shovelhead ill probably end up trading one of these days so I can get myself into a pan. either that or finish it and sell it. aint decided