Sorry Ryan, the McQueen / Bud Ekins movie jump bike and the Metisse 'clone' are like apples and oranges....well, maybe grapefruit and oranges.
As discussed not long ago in
this thread
and
this thread
.
See, the Rickman Metisse used the later
unit
650 Triumph engine.
Here's Steve with his original Metisse desert racer -
But the bike jumped by Bud Ekins in "The Great Escape" was an earlier
pre-unit
, in a duplex (double-downtube) frame. Steve was known to race that model as well......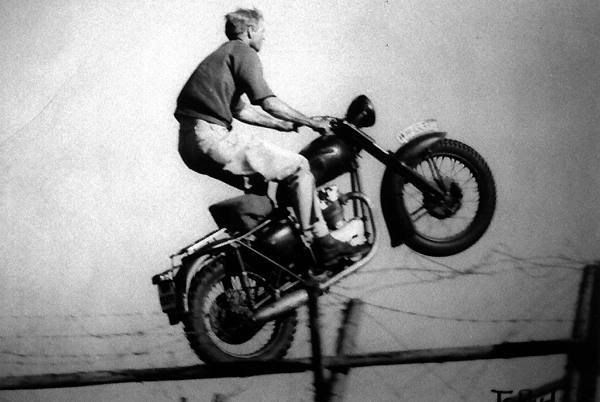 .