Had my hopes up when the rebirth of the Henderson was coming back.
http://en.wikipedia.org/wiki/Excelsi...son_Motorcycle
)
Dan Hanlon spearheaded the effort and made about 2000 Super X models.
Got to throw a leg over a few of them that Staz was selling...
Wasn't my cup of tea. A bit heavy for my type of riding..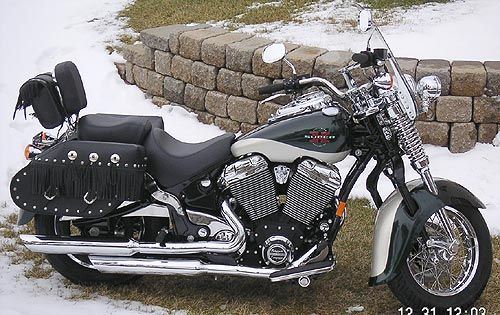 The forks was about the only carryover from yesteryear. And perhaps the dash, sorta.
Wonder if Jay Leno has added one of these to the garage ??
Super rare bike....Could be about as rare as the Real McCoy.
The factory was (IMO) over the top for start up of a New (Old Name) Motorcycle.
Humble beginnings wasn't to be seen here.