My stiffest (and only) competitor for the fastest 45 title around here came over for some tire kickin and a cold one yesterday.
So a start up was inevitable.
Its was easy, just setting the heaterfan towards the carb and wait for the alky to get steamy and a few kicks later it was alive!
I was afraid that the belt would wander off the pulleywheels, due to misalignment, but it stayed in place.
Off course no one remembered to take a vid.
Now i just have to tidy up some small stuff and wait for some decent temperatures.
Before i can take her for a spin,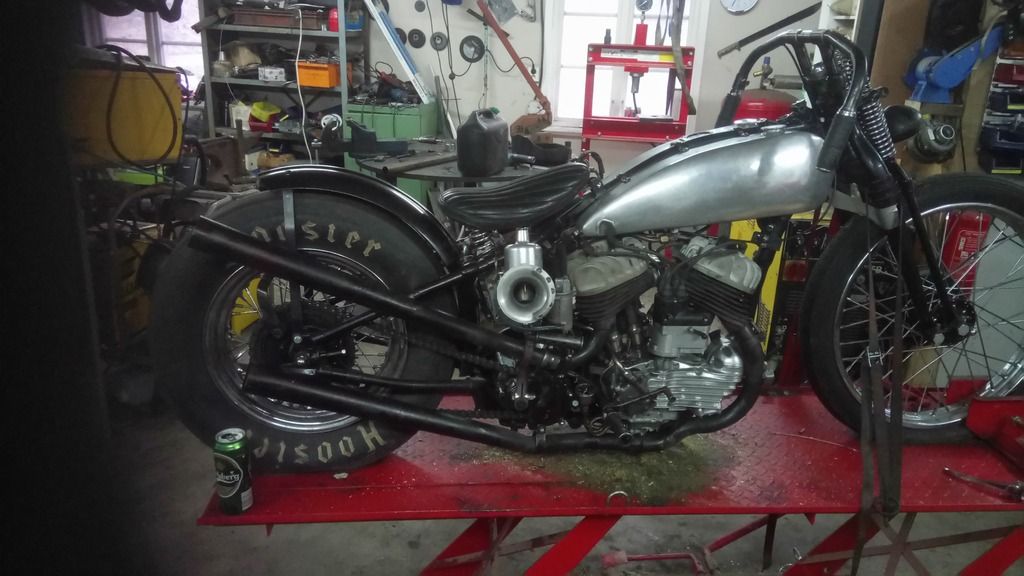 This lethal crane is taking up alot my time. Its amazing how much power it packs
Got to get the firewood home and chopped up before summer and i burn through alot!