Long bike update.
Fabricator Kevin made a slick stainless caliper bracket to work with this narrow springer setup.
Fender time. 13 gauge hand spun goodness laid out and ready to cut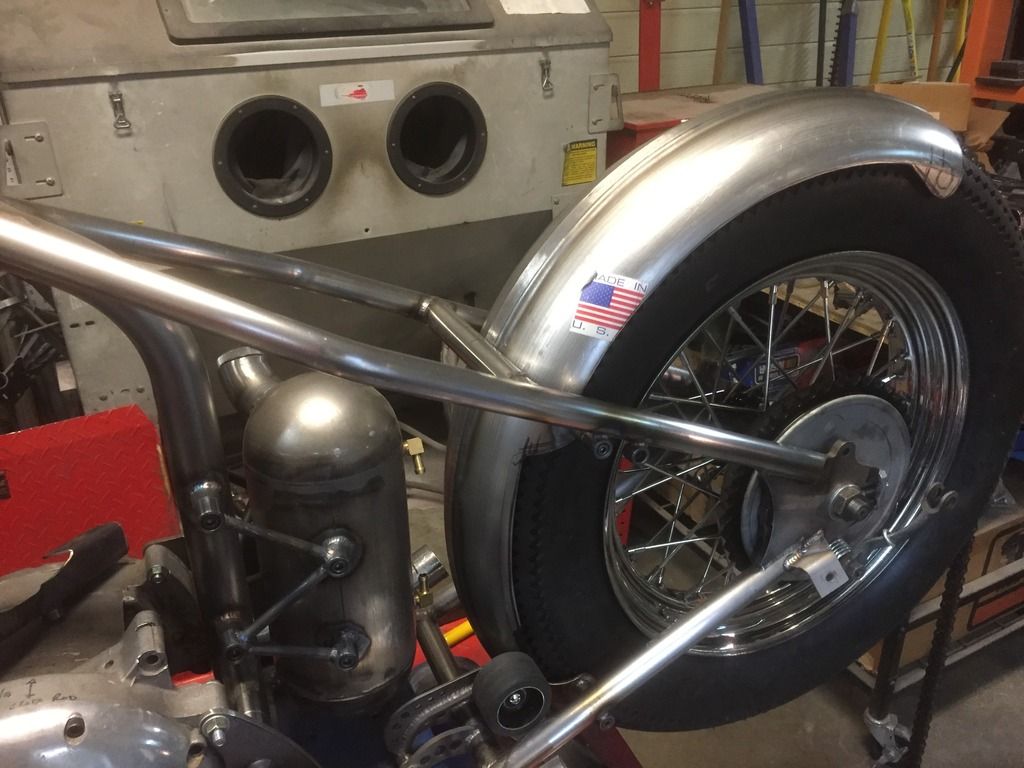 All bungs were faced off as necessary so their faces would all recess 1/8" inboard of the plane of the upper and lower frame rails.
The chain guard made, cut and rear mount finished, front mount is yet to be done.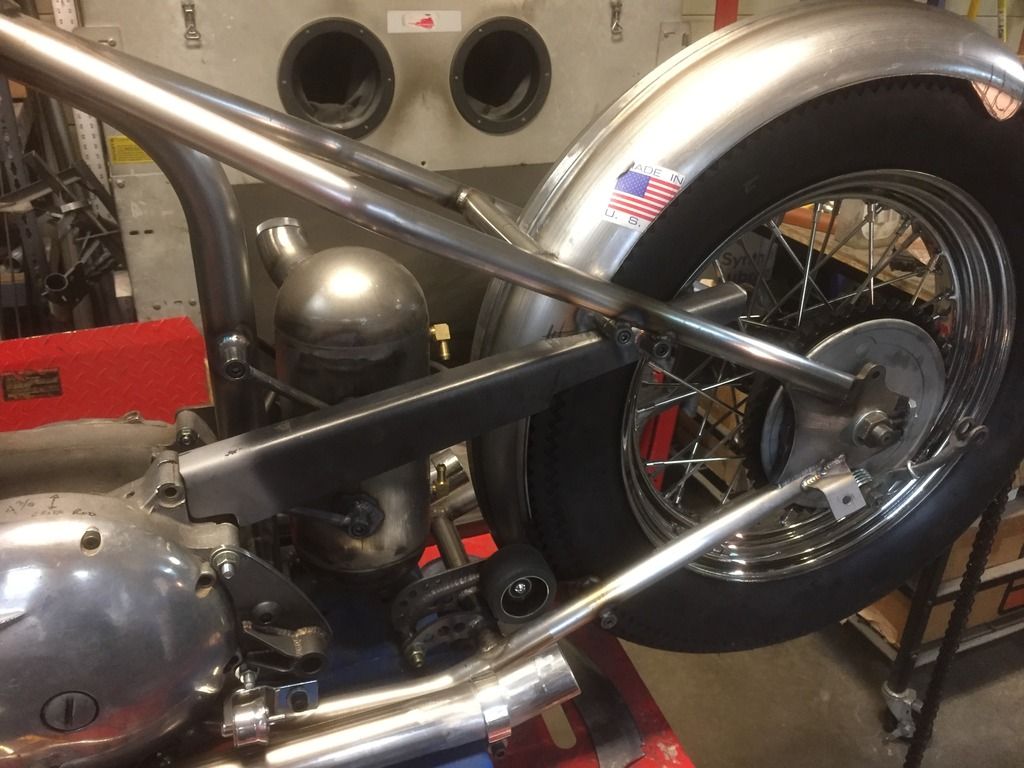 Here is the rear end somewhat put back together with the sissy bar held in position w/magnets. The sissy angle is the same as the downtubes.